Kitchens & Bathrooms
When people think remodeling, they think kitchen. Your kitchen is the centerpiece of your home, the place where you cook, eat, and gather together with your family and friends. Because your kitchen is so important, remodeling it can completely transform the look and feel of your home, not to mention adding significant value to your property.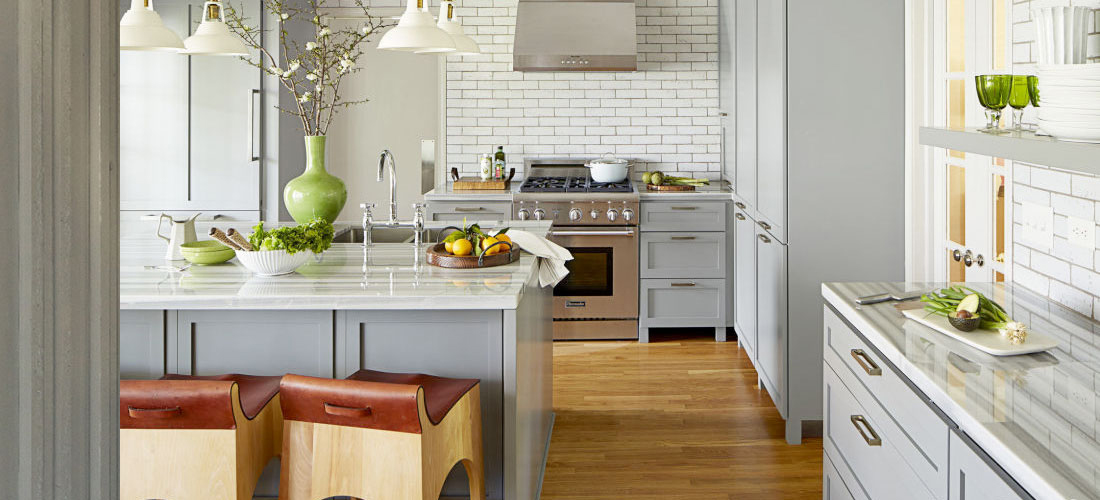 Bathroom remodeling is a great way to add style and luxury to your home. As one of the Baltimore area's premier bathroom remodelers, we can reconfigure floor plans, move walls, and swap out fixtures and utilities to increase floor area, storage space, and functionality. Whether you need to remodel all your bathrooms or only want to renovate your master bathroom, you can trust Green Solutions' 75 plus years of experience to design and build a bathroom that is unique and within your budget. Green Solutions has remodeled kitchens and bathrooms for clients throughout the Baltimore Maryland area.