Siding Installation Contractor Edgewood MD Vinyl Siding Repair & Replacement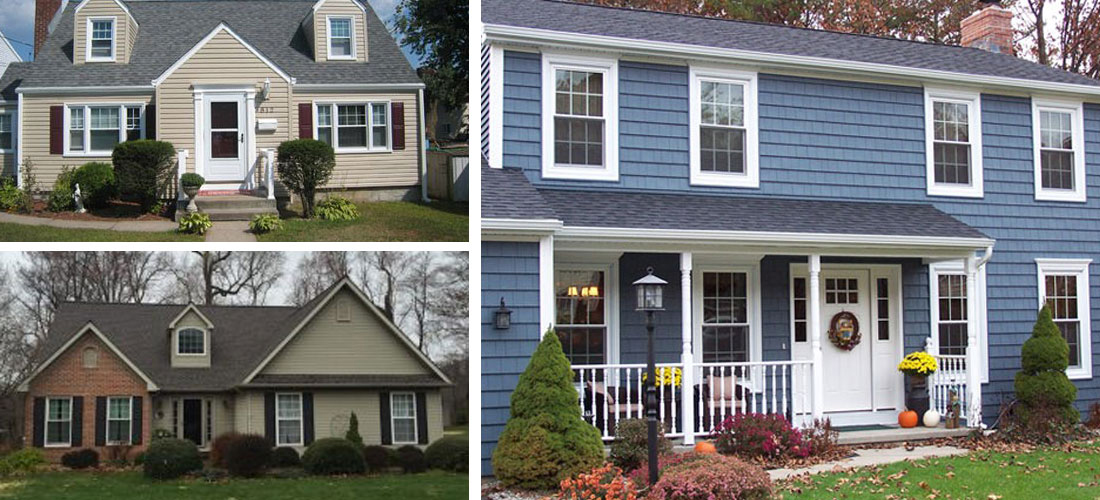 Green Solutions siding experts are the top siding contractors to all residents and businesses in Edgewood Maryland.
Here at Green Solutions, we believe you shouldn't have to compromise when it comes to your home: you deserve a beautiful and energy-efficient home, and you shouldn't have to pay an arm and a leg for it.
If you want siding that looks good and is as efficient as anything on the market, look no further than Green Solutions siding specialists for your home's needs. Our diverse offering of energy-efficient and beautiful siding styles and brands include best-in-class options such as CertainTeed, Alside, and Mastic Vinyl Siding.
We know there's a lot of options out there, and you may be unfamiliar with siding and all of the choices available - don't worry, our team of friendly and professional experts will walk you through every step of the process. Not only are we experts in the field we have done work for lots of your neighbors in the Edgewood MD area. We know the wants and needs of homeowners and businesses in Edgewood and throughout Maryland, and we're excited to work with you.
Some of the many siding services we offer to residents and business of Edgewood, MD include:
Vinyl Siding Replacement
Soffit / Trim Install & Repairs
Professional Siding Installation
Tree Damage Repairs
Vinyl Siding Repairs
Mold, Rot & Insect Resistant
Storm Damage Repairs
Great Color & Style Selection
ASCEND Composite Cladding System Available in Edgewood MD
If you are searching the internet for "siding installation near me," "best siding contractor near me," "siding damage repair in Edgewood Maryland," or "siding contractor Edgewood MD," Green Solutions serves all of Edgewood Maryland and its neighboring towns and cities including the zip code 21040. When you're ready to transform your home's exterior, get in touch with us!